Official, translated version of the Re: Zero World Map found in the browser game: "The Forbidden Book and the Mysterious Spirit". Click on it to view it at full resolution.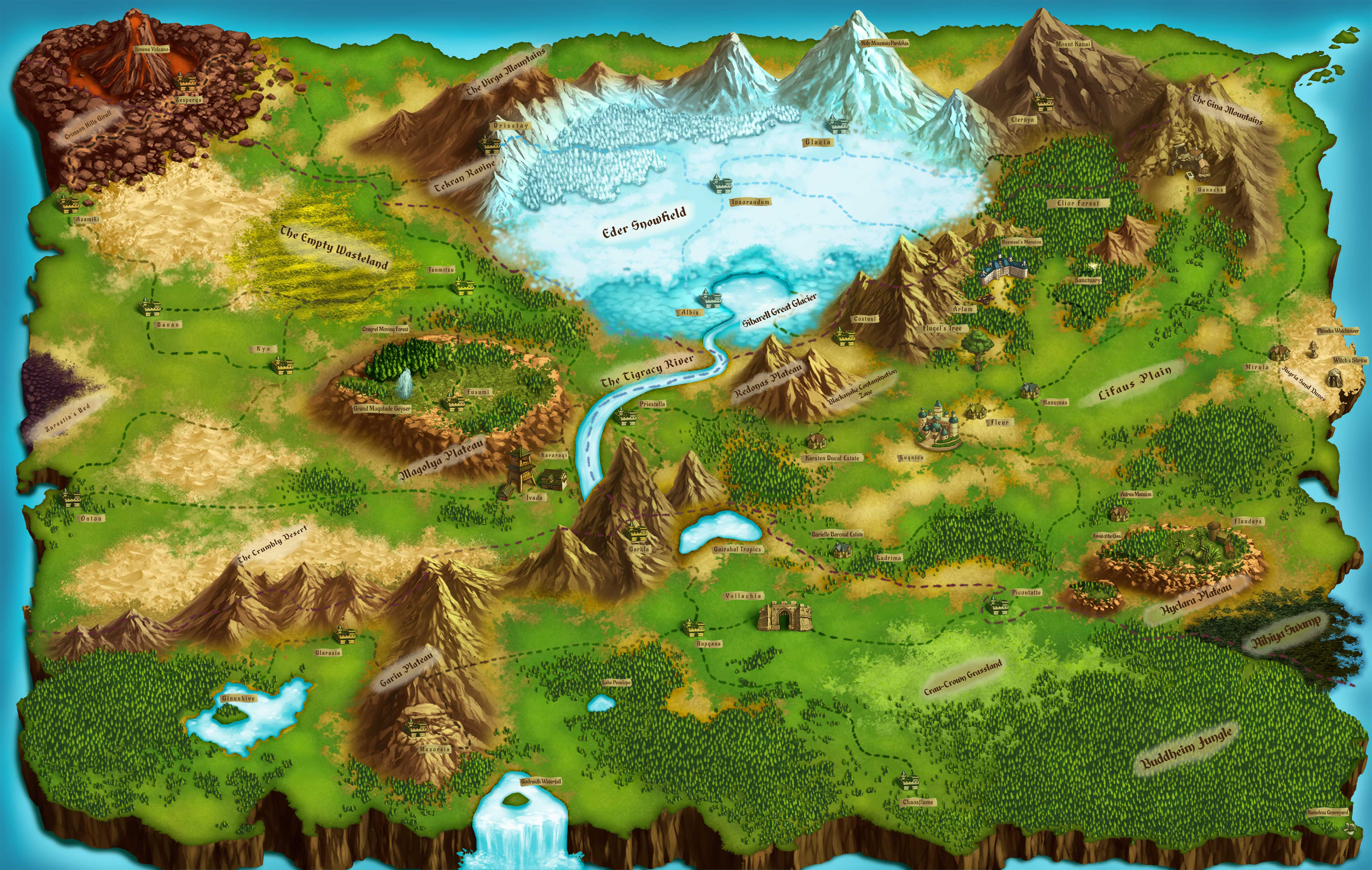 Make sure to also click here to read more information about the map, including city prefixes and such.
Feel free to click here as well, to see a Japanese version of the map.
—
Prior to the release of the official world map, we also had a rough Re Zero world map made by u/Y_Alruqaishi! However, due to the numerous amounts of errors in it, and the release of the official Japanese version, we've decided to remove it.