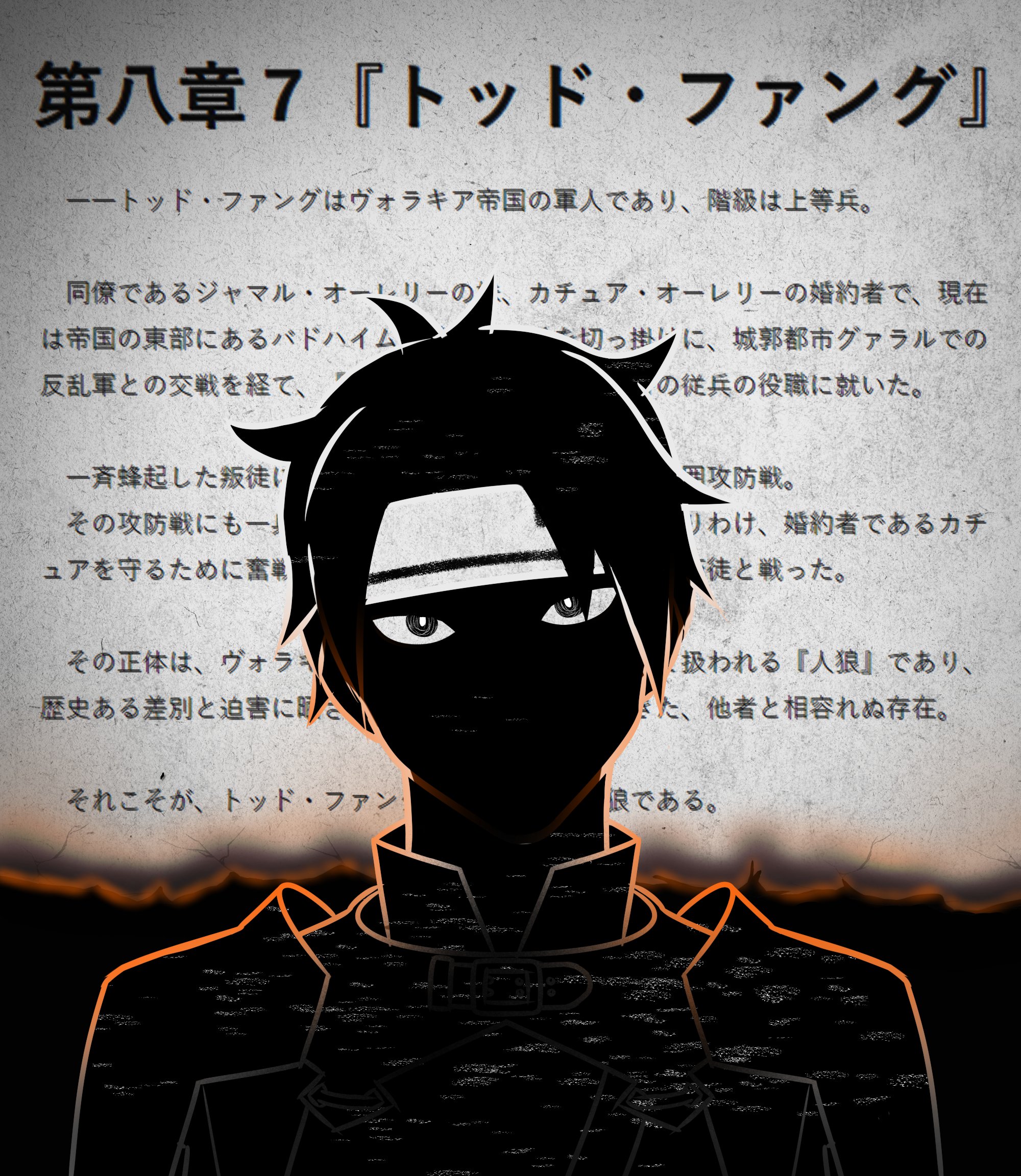 △▼△▼△▼△
Translated By:
Proofread By:
Art Sources:
※ ※ ※ ※ ※ ※ ※ ※ ※ ※ ※ ※
――Todd Fang was a soldier of the Vollachian Empire, Private First-Class his rank.
He was the fiancé of Katya Aurélie, the younger sister of his colleague, Jamal Aurélie. Starting with when he was dispatched to the Buddheim Jungle in the east of the Empire, by way of the battle with the rebel army in the Fortress City of Guaral, he had currently taken up the official position of subordinate to the Spirit Eater, General First-Class Arakiya.
The siege of the Imperial Capital Lupugana, commenced by rebels who all simultaneously rose in revolt.
In this battle too, he participated as a foot soldier, fighting hard, wielding his weapon as he valiantly fought the rebels in order to protect the citizens of the Imperial Capital―― And above all, to protect his fiancée, Katya.
His true identity was that of an existence treated as abhorrent in the Vollachian Empire, that of a werewolf; subject to historic discrimination and persecution, he came to establish his own way of life as a being incompatible with others.
That was unmistakably the werewolf of the Empire known as Todd Fang.
――I have no intention of telling you anything more than that, man.